DOBERMANN
Th.Ch.Glanzen Devil Justice (DJ.)
Owner: Supachai Techawutiphan
Co.owner: Vishnu and Praveen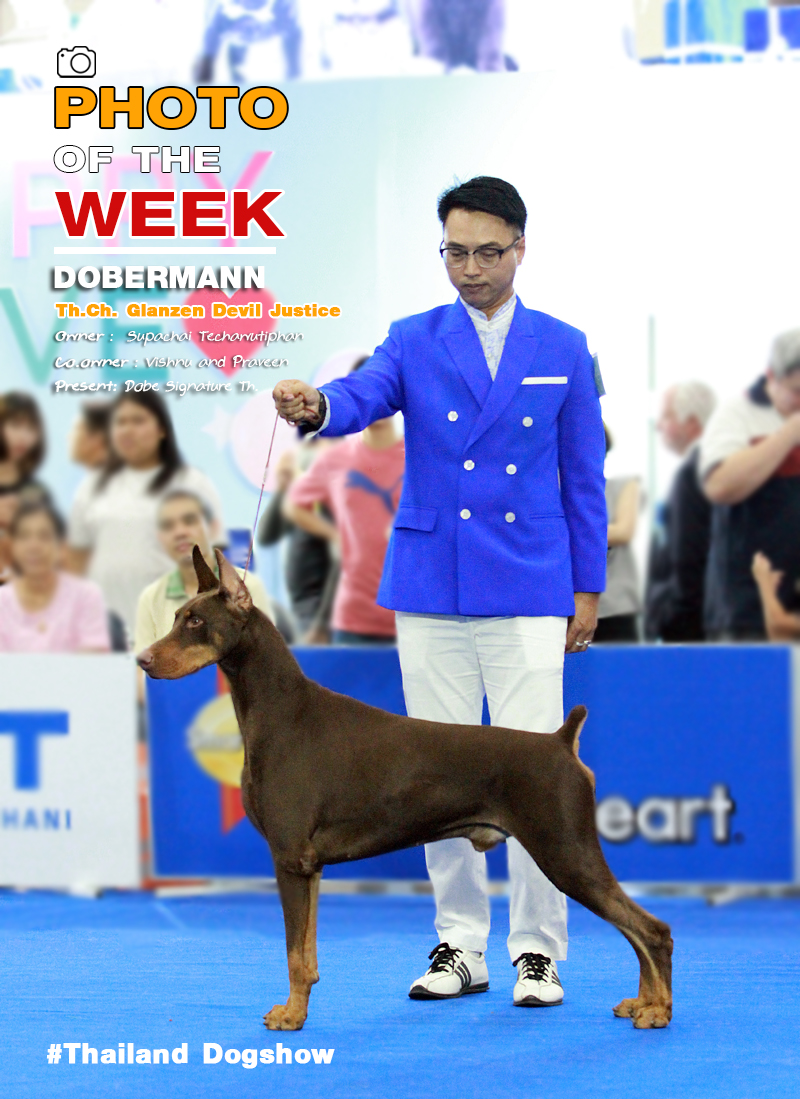 DJ. เป็นสุนัขที่เกิดจากการร่วมมือระหว่างคอก DOBE Signature ประเทศไทย
(เจ้าของพ่อพันธุ์) และ คอก Glanzen มาเลเซีย (เจ้าของแม่พันธุ์ )
DJ. จึงเกิดที่ มาเลเซีย และ ส่งมาเมืองไทยเมื่ออายุ 3 เดือน

ผลประกวด
R.BEST in Show
Best Junior in Show.
2st BEST JUNIOR IN Show of the year 2017
และ อื่นๆอีกมากมาย

ขณะนี้ ดีเจ ถูกส่งตัวไปประกวดที่อินเดีย และ อยู่ในการดูแลของ
คอก Tripathi ซึ่งเป็นเจ้าของร่วม แต่เจ้าของหลักยังเป็น คอก Dobe signature.